The Olympics are happening these days so I thought why not find posts of people who have experienced Olympic mania in Korea.
1.
Seoulistic
: A list of Korean athletes to watch for the upcoming games.
2.
Roboseyo
: A historical post about some facts and figures that occurred during the '88 Olympics in Seoul.
3.
Kiss My Kimchi
: You can relive the torch moment for the 2008 Olympics, when it passed through Seoul at that time. Recall those Chinese protestors?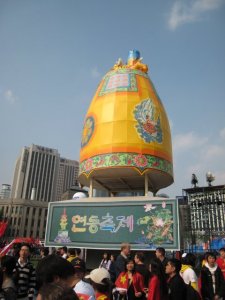 4.
The View From Over Here
: Looking into the future, Korea will host the Olympics in 2018 at Pyeongchang...still a ways to go but maybe you can get Olympic fever going.
If you have been in Korea during Olympic time or FIFA time then you know Korean folks will be wearing their team gear and it will be the talk of the town. I suggest following along with the winner and losers so you have something to say during tea-time at work. ;)