As you start to carve out your life in South Korea you begin to explore areas outside of your metropolitan city (example Seoul). You might find yourself at the beaches of Busan or at a historical site in Gyeongju. Well today I will show you folks who have explored Sokcho. Here you can visit the beach, but in the winter see some great snow and also a famous water spa is located in this place. Let's see what other people have done in Sokcho.
1.
Kiwi Wonju Blogger
: Not exactly at the shores of Sokcho, but nearby is the infamous Seoraksan mountain. A very large mountain that will challenge the best of climbers. Here you can get a glimpse of what that was like.
2.
The Qi Ranger Adventures
: He always has something up his sleeve and here we get quite an interesting report on Sokcho. Who would have thought that the ferries of Sokcho would have been interesting.
3.
The Harrington Times
: Another post featuring mostly Seoraksan, but at the end some good pics of beach fun.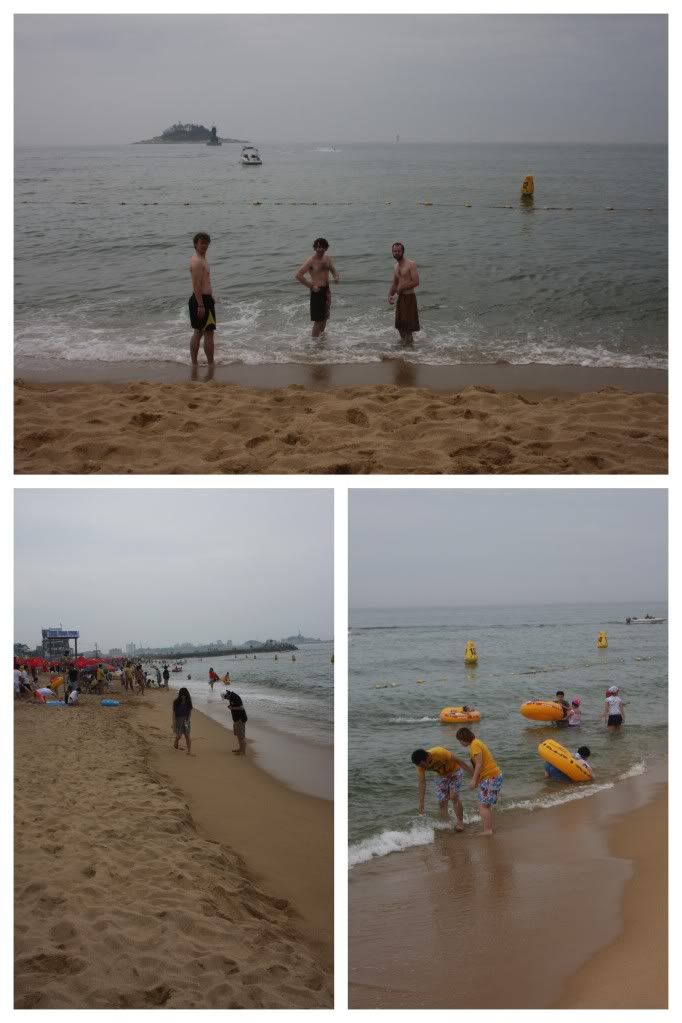 4.
I Got Seoul:
Take a look at this lively post of a good time spent in Sokcho. It actually inspires me to return there and do some exploring!
Have you been to Sokcho? Perhaps you would like to share something special you experienced there. I for one enjoyed just seeing the ocean (or sea)... :)