You know you love Korean food, but now and then you still want to have something non-Korean. You have options in this matter, but the most easy one is finding a pasta / pizza place. These days you can get great options at various places, or lousy ones and wonder what's wrong with the universe. Let's see what folks have enjoyed in the past, and see for ourselves what's good or not.
1.
Eleonora's Life in Korea:
The reason behind the way pasta tastes in Korea can be said due to how the cuisine passed over. In this post she exams how some Western and Asian dishes transformed themselves as they made it into Korea.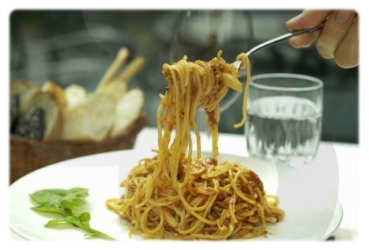 2.
Seoul Eats:
It's possible to find the more fancy end of the pasta dish in Seoul. Here we are taken to the Tasting Room and shown a selection of yummy Italian fusion dishes.
3.
Zen Kimchi
: Perhaps heading out for pasta is not your thing, and you would rather make it at home. When you go to the supermarket you have choices of pre-made sauce you could buy. Here he found an odd Bulgolgi sauce and gave it a try.
It's fun trying new foods in Korea and can be even more exciting to try old favorites and have them taste fresh and new. What good Italian flavored places do you know to go to in Seoul?